There are few experiences more difficult than a divorce. We will help you through this complex situation for an outcome that is best for you and your family.

Is it possible to measure peace of mind? Protect what you've worked so hard for, and secure a future for your loved ones so the courts aren't in control of it.

An appeal is a plea to a higher court to reverse a lower court's decision. Appeals are only intended to correct genuine legal mistakes – it doesn't apply if a litigant simply disagrees with a ruling.

Not all family law matters need a court to decide the resolution. There are options to resolve divorce and family law matters through mediation – without court.

Sandoval Legacy Group, a division of Holstrom, Block & Parke, adds a preeminent Elder Law, Tax Law, and Estate Planning and Probate law practice to our pedigreed Family Law firm. Clients now enjoy a vast range of legal services, resources and end-to-end representation, all under one roof.
Check out our videos of Frequently Asked Questions
Family Law, Divorce, Estate Plans, Appeals, Probate – these can be very difficult terrain to navigate. Gain professional insight to questions that are often asked by our clients.
Divorce, Estate Planning & Appellate Law
At Holstrom, Block & Parke, a Professional Law Corporation, our lawyers are committed to one thing: Securing the greatest possible outcome for you.
Our results-oriented approach is backed by the expertise of our Certified Family Law Specialists (CFLS)* and associates committed to understanding every aspect of your case from the ground up. From our offices in Corona, Riverside, Temecula Valley, San Diego, Vista, and Newport Beach, we've helped hundreds of clients navigate through the complex aspects of estate planning, appeals, and family law.
Dealing with a complex legal issue?
We're the attorneys to call.
Strength. Knowledge. Compassion.
One of the hallmarks of our practice is our level of service. We know you are facing overwhelming legal issues. We can provide honest insight about your objectives and help achieve the outcome best for you and your family. Most importantly, we treat you like a person—not a case number. We will take the time to listen to your concerns and help determine the best course of action to resolve them.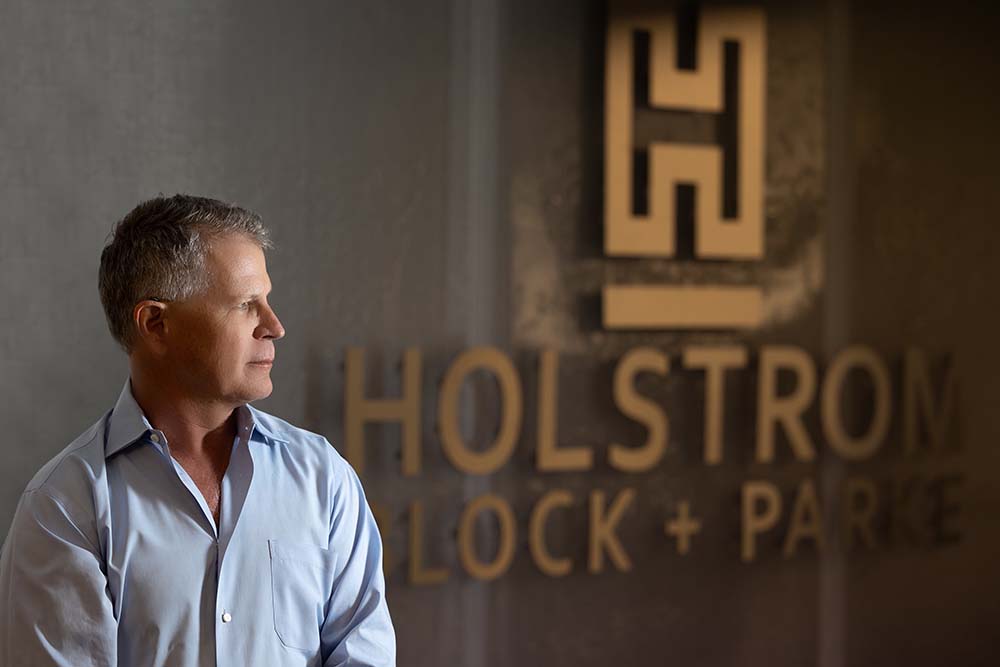 "There is nothing more important to me than family – mine and the families of those I work with. When I started my firm after law school, the cases that I connected with, and found most meaningful, were family law cases."
Dayn A. Holstrom Managing Partner, Certified Family Law Specialist*, Trial Attorney
Meet The Firm
From the moment you become a client of Holstrom, Block & Parke, you can count on us to do everything in our power to obtain the most favorable possible result in your case. Our attorneys have experience handling cases in all areas of family law, estate planning, appeals, and probate law. With offices in Newport Beach, Riverside, Temecula Valley, Corona, and San Diego, we work with clients throughout Southern California.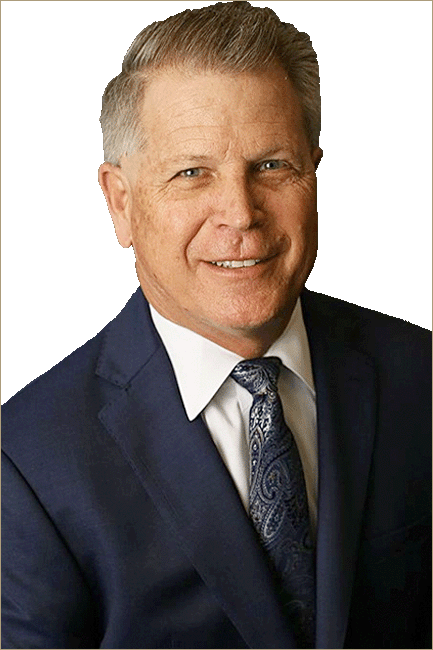 Managing Partner, Certified Family Law Specialist*, Trial Attorney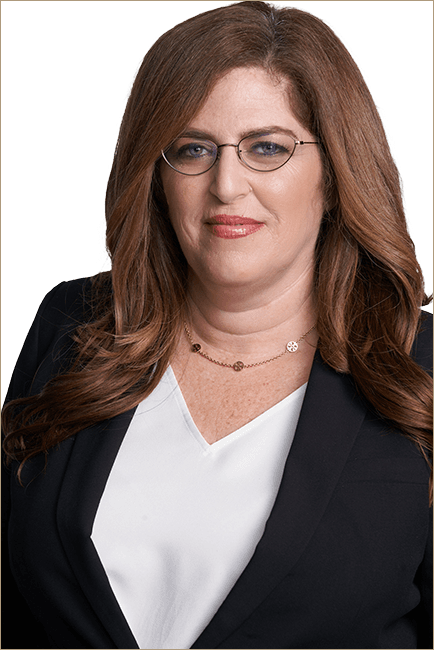 Partner, Certified Family Law Specialist*, Trial Attorney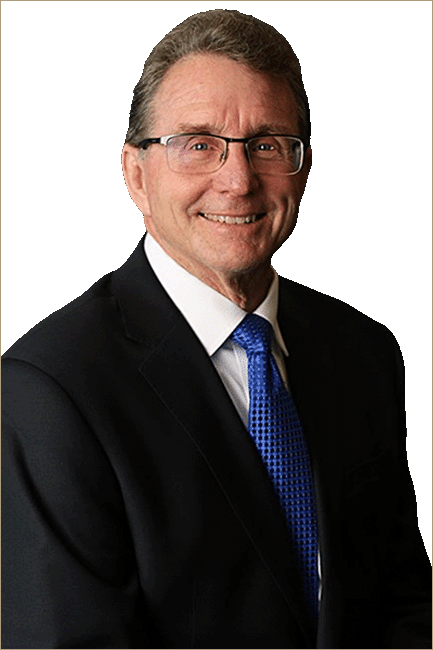 Partner, Certified Family Law Specialist*, Senior Trial Attorney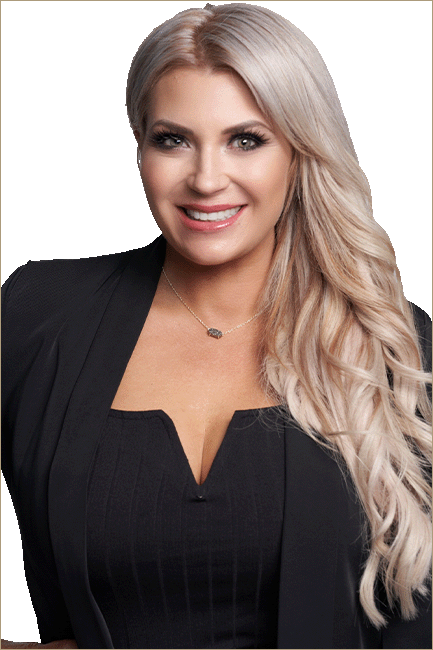 Partner, Assistant Managing Partner, Certified Family Law Specialist*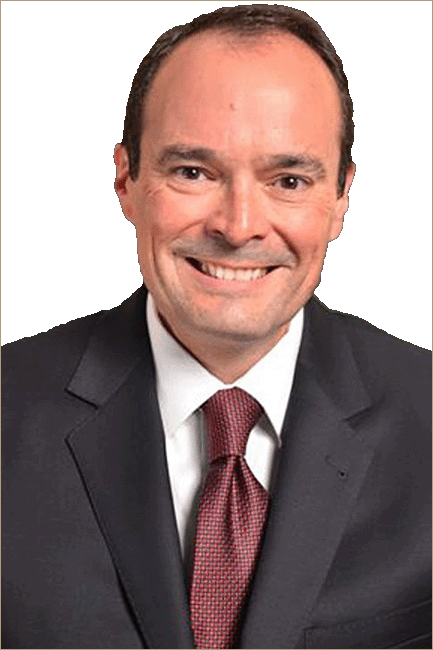 Partner, Certified Family Law Specialist*
*Recognized Certified Family Law Specialist by the California Bar Board of Legal Specialization.
Areas of Practice
Your family's legal needs are both vital and broad. No matter what you require, Holstrom, Block & Parke, APLC, has the experience and insight to help. Our firm provides comprehensive services in family law, estate planning, and appellate law. Whether you need to protect your interests in a divorce, fight for child custody, or need help carrying out a loved one's final wishes, call us for a telephonic case assessment.
What Our Clients Are Saying About Us

My case was handled in a very timely manner "I used Dayn Holstrom as both my Divorce Attorney and didn't have a second thought as who to use for my Child Support Modification hearing. Dayn and his team are very aggressive, informative, and knowledgeable. I was very confident in Dayn and his entire team. Thank you to the very knowledgeable Mariana Hevia-Cockrell and the amazing Christie Kaiser. My case was handled in a very timely manner, considering we didn't have a lot of time. All of the information that I provided allowed the team to put together an amazing case. Dayn came into court and proved to me that I had once again made the best decision I could have, by choosing this office. I was more than satisfied with the turnout of my cases. Thank you to the entire team for all of your efforts, timely responses to phone calls and emails and keeping me informed of all that was going on with my case. I would absolutely recommend Dayn and his team to anyone. If you are looking for someone strong, aggressive and responsive, Dayn and his entire team are the ones for you."
Family Law Client

I had chosen the right law firm "I unfortunately was actually abandoned from the attorney I originally hired to handle my painful Divorce and child custody issues, because "she was too busy". So I immediately started researching attorneys in my area, and found out about Dayn Holstrom's impressive background… GET THIS, from another attorney in the Corona area. This attorney told me if you really want someone that will not only have my best interest at hand, but an aggressive attorney with a proven record of success, "you need to hire Dayn Holstrom". So I did just that… From the moment I sat down with Dayn and his assistant Christie, I felt I had chosen the right law firm. I found Dayn to be very informative and confident. That was very re-assuring to me and something I needed in an attorney to represent me. I also found the staff to be very friendly, from the person that answers the phone, to the follow through with returning my calls or emails. I would certainly recommend Dayn Holstrom because he has a proven track record that anyone can see!"
D. Nunn

Oh my goodness! "Oh my goodness! Holstrom, Block & Parke exceeded my expectations of a law firm. I am a single mom who was very overwhelmed with the process of child custody and child support. I was operating without legal representation and as a result, I was constantly being taken advantage of. From the moment I hired Holstrom, Block & Parke my mind was put at ease and I was able to exhale for the first time in years. Upon my first call, Attorney Dayn Holstrom, spoke with me and laid everything out in a very practical and no nonsense way. Dayn Holstrom is extremely knowledgeable and sees beyond the emotions to get down to the real issues on the table. His paralegal, Leigh, is top notch and has a way of calming any nerves by having genuine conversations with me. This is the peace of mind that I needed. This office is fair, assertive, organized, passionate, aggressive, timely and takes excellent care of their clients. I highly recommend this firm."
B. Buck