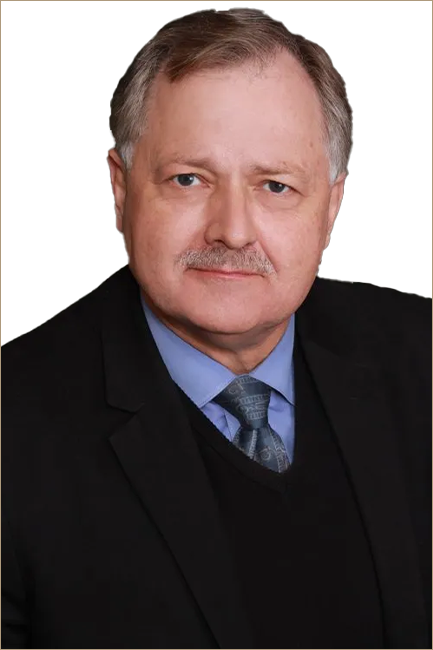 Richard W. S.
Pershing
Estate Planning, Trust & Probate
Richard's practice includes clients with estates and businesses of all sizes and types, from the very small to multi-million-dollar operations–both for profit and nonprofit. He engages in estate planning for single and married individuals with a particular interest in assisting business owners and family-owned businesses with their estate and business planning needs.

He is well-versed in the estate planning, business planning, and business succession concerns of healthcare professionals, having represented physicians, osteopaths, podiatrists, dentists, optometrists, chiropractors, and various allied health professions.

With respect to entities, he has represented both non-profit and for-profit hospitals, multi-hospital systems, multi-specialty medical groups, home health care agencies, clinical laboratories, and independent practice associations and foundations. Other business clients include construction companies, engineering and surveying, trucking, real estate development and management, and various types of technology, churches, foster care agencies, and law practices.

Although his practice is primarily transactional in nature, he been involved in litigation of such cases as medical employment contract matters, physician rights, anti-trust, unlicensed practice of medicine, and third-party payor contracting disputes.
Prior to entering the practice of law, Richard worked in hospital administration and for La Sierra University as the associate director of public relations and development. He has served on the faculty of California Southern College of Law and taught business law and other business courses for the various Riverside Community College District campuses.

He has conducted training as a certified bullying prevention trainer for the Olweus Bullying Prevention Program, Clemson University, and assisted schools and youth programs in implementing the program. He has served in various capacities in numerous civic, religious, and charitable boards and committees–including hospice, Rotary, Kiwanis, United Way, and the Riverside County Bar Association.

Richard served as chair of the Riverside County Bar Association Continuing Education Committee and co-chair of the Estate Planning and Elder Law Section. He has volunteered as a temporary judge for the Superior Court.

In his spare time, Richard serves as the Director for the Center for Conflict Resolution in the Tom and Vi Zapara School of Business at La Sierra University.

Mr. Pershing is an alumnus of La Sierra University and received his mediation training from Pepperdine University, School of Law, Straus Institute. Like Dennis and Dayn Holstrom, he obtained his law degree through Western State University College of Law.

With respect to mediation, Richard believes in the "miracle of mediation" which occurs when parties to a dispute take ownership of their matter and exercise the power vested in them to resolve it instead of letting an outsider impose an outcome. He serves as a mediator for the Riverside County Superior Court and the Riverside County Bar Association Dispute Resolution Service. He mediates trust and will disputes and certain types of contractual or business disputes.

Richard is married and has two daughters. In his spare time, he enjoys painting and water coloring with his wife. He has been blessed with two grandchildren — with a third one on the way.

Western State University College of Law Juris Doctor, 1990

Pepperdine University, School of Law, Straus Institute

La Sierra University Bachelor's – Cum Laude, 1980
Contributor to Advanced Guide for Mediators by Susan Exon

Adventist Center for Conflict Resolution is Training Thousands in Mediation, Spectrum Magazine
Professional Positions, Associations, and Memberships
State Bar of California

Riverside County Bar Association

San Bernardino County Bar Association

American Bar Association

National Academy of Elder Law Attorneys
State Bar of California, 1990

Admitted to the Southern District of California, United States Federal Court

Admitted to the Bar of the San Manuel Tribal Court, Bar #12