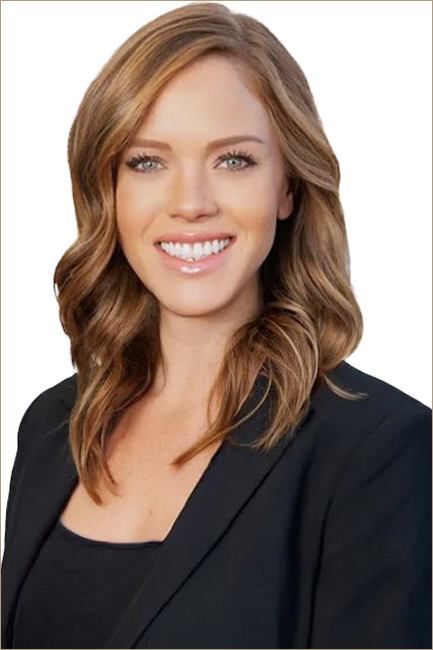 Lindsay Fonseca, a seasoned attorney at Holstrom, Block & Parke, is known for her compassionate and dynamic approach to family law. Licensed in California and Virginia, her extensive legal expertise in family matters is enriched by her experiences in immigration and entertainment law, positioning her as a comprehensive advocate for families.

Lindsay's legal education began at American University, Washington College of Law, where she received her Juris Doctor. She also holds a Bachelor of Science in Pre-Law from Missouri Southern State University. Lindsay's commitment to law and community service shone through early in her career, notably in her significant work on Capitol Hill and as a Marshall Brennan Constitutional Literary Project Fellow, where she imparted constitutional knowledge to inner-city high school students.

As a family law attorney, Lindsay excels in navigating the complex and often emotional landscape of divorce, custody, and child support cases. Her background in immigration law, where she adeptly managed EB1 and EB2 visa processes, has endowed her with a nuanced understanding of multicultural family dynamics. Furthermore, her tenure as a Court Producer for a celebrity TV show has sharpened her research and investigative skills, particularly useful in high-profile family law cases.

Lindsay's varied career also includes roles in real estate marketing, art restitution law, and human resources, providing her with a unique insight into a broad spectrum of legal issues that frequently intersect with family law. At Holstrom, Block & Parke, she is known for her empathetic approach and deep comprehension of the emotional facets inherent in family law disputes.

Outside the courtroom, Lindsay is an avid Disney enthusiast, a culinary explorer, and a fitness devotee. She cherishes spending time with her husband and son, experiences that have deepened her understanding of family dynamics and enrich her practice in family law. Her balanced blend of personal and professional experiences makes her a relatable and trusted advisor to her clients at Holstrom, Block & Parke.