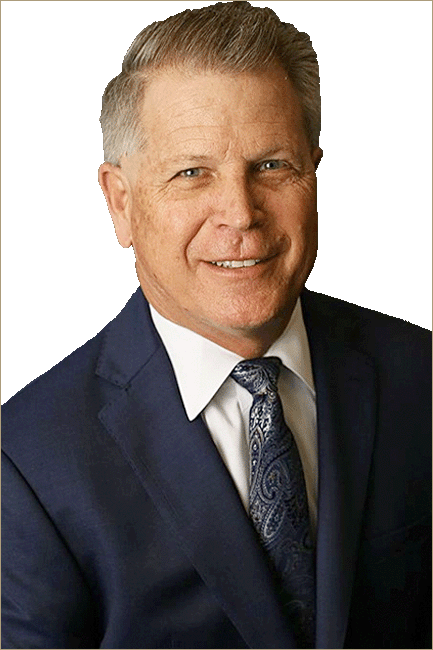 Dayn A.
Holstrom
Managing Partner
Certified Family Law Specialist
With more than 30 years' experience in Family Law, Dayn A. Holstrom has distinguished himself as an authority in these fields. As Managing Partner of Holstrom, Block & Parke, a Professional Law Corporation, he has positioned the firm as one of the top family law/probate/estate planning firms in Southern California, currently employing 23 attorneys and over 50 support staff at seven locations.

Dayn's commitment to excellence is evident throughout his numerous lifetime achievements. While attending Western State University College of Law, he received the American Jurisprudence Award for the highest achievement in a specific subject 17 times, more than any other student. He was Editor-in-Chief of the Western State University Law Review, and Director of the School's Don Program. Dayn was Valedictorian, and graduated summa cum laude with the highest GPA in the history of the school.

Dayn is an exceptionally experienced litigator in the areas of family law. He is certified by the State Bar of California, Board of Legal Specialization, as a Family Law Specialist. He is held in high esteem by the local bar associations and judiciary in the communities in which he practices. He has been voted "Best Lawyer" by Inland Empire Magazine and OC Metro Magazine and has been consistently rated 10.0 out of 10.0 by Avvo. He is a frequent speaker and lecturer at seminars and webinars on a variety of legal topics, the author of e-book Divorce 101, and the host of the Divorce Authority podcast. Dayn is active in the community and proudly sits on the Board of Trustees for Olive Crest.

While not in the office, Dayn enjoys sports, traveling and spending time with his wife, his four grown children and his grandchildren. He is a pilot and loves to fly anytime his schedule permits.

*Certified Family Law Specialist by the State Bar of California Board of Legal Specialization.

Family Law

Probate

Child Custody

Child Support

Alimony

Divorce

Same Sex Divorce

Domestic Partnership Dissolution

Domestic Violence

Estate Planning
Wills & Trusts

Conservatorship

Guardianship

Post Decree Modifications

Post Decree Enforcement

Defending Rights of Unmarried Parents

Visitation Rights

Grandparent Rights

Legal Separation

Annulment
Western State University College of Law, Fullerton, California

Juris Doctorate – 1990

Law Review: Western State University of Law Review, Editor and Chief

Clerk for Judge Warren Ferguson of the 9th Circuit Court of Appeals
2022 Notable – Peer Rated for Strong Ethical Standards (Martindale)

2022 Client Reviewed (Martindale)

2022 Super Lawyers selection

2021 Super Lawyers selection

2020 Super Lawyers selection

2019 Super Lawyers selection

2018 Super Lawyers selection

2017 Super Lawyers selection

2014 Certified Family Law Specialist
Professional Positions, Associations, and Memberships
Professor of Law at Western State University College of Law

Judge Pro Tem in Family Law

Board of Directors for Olive Crest (a charity for foster children)

Riverside County Bar Association

Orange County Bar Association

Los Angeles County Bar Association

San Bernardino County Bar Association

American Association for Justice

Orange County Trial Lawyers Association