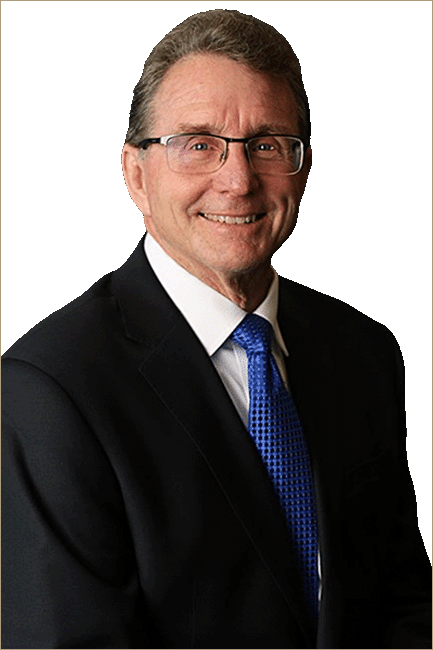 James
Parke
Partner
Certified Family Law Specialist
James (Jim) Parke has practiced law in California for over 45 years. Jim graduated from California State University, Fullerton in 1975 and from Pepperdine University School of Law in 1978.

An esteemed expert in all areas of family law, Jim has spoken on several family law-related topics throughout Southern California and regularly contributes to divorce recovery workshops. He has also written several articles related to family law.

Jim understands the psychological aspect of family law and he knows the importance of helping a client pass through the dissolution process as quickly, painlessly, and fairly as possible. He is diligent, caring, and works extremely hard for his clients to attempt to resolve many, if not all, of the issues of a case. If the case requires litigation, Jim is well known as a "fighter" with outstanding trial skills.

Jim is recognized as a Certified Family Law Specialist, by the State Bar of California Board of Legal Specialization and has had the honor of being selected as a Super Lawyer in consecutive years, from 2004-to-present. He has also received the prestigious AV Preeminent peer review rating by Martindale.com, with a perfect 5.0 rating by his peers. He is a Fellow in the American Academy of Matrimonial Lawyers (AAML) and served as co-dean of the 2013 AAML Institute of Trial Advocacy. In addition, Jim has been named to the Best Lawyers in America list for the past 10+ years and one of the American Registry's "Top 50 Attorneys" in Orange County for several years, including 2023.

When in need of a family law attorney who is both passionate and tough, look no further than Jim Parke. When you and your family's future is of utmost concern, Jim is responsive and will be by your side every step of the way to ensure the best outcome for your case.

Pepperdine University, 1978

California State University at Fullerton, 1975
Top 50 Attorney (Orange County) 2019

2022 AV Preeminent – Peer Rated for Highest Level of Professional Excellence (Martindale)

2022 Super Lawyers selection

2021 Super Lawyers selection

2020 Super Lawyers selection

2019 Super Lawyers selection

2018 Super Lawyers selection

2017 Super Lawyers selection

2016 Super Lawyers selection

2015 Super Lawyers selection
AV Preeminent 5 out of 5 Peer Review Rated, 2014

2013 Super Lawyers selection

2012 Super Lawyers selection

2011 Super Lawyers selection

2010 Super Lawyers selection

2009 Super Lawyers selection

2006 Super Lawyers selection

2005 Super Lawyers selection

2004 Super Lawyers selection
Professional Positions, Associations, and Memberships
State Bar of California

Orange County Bar Association